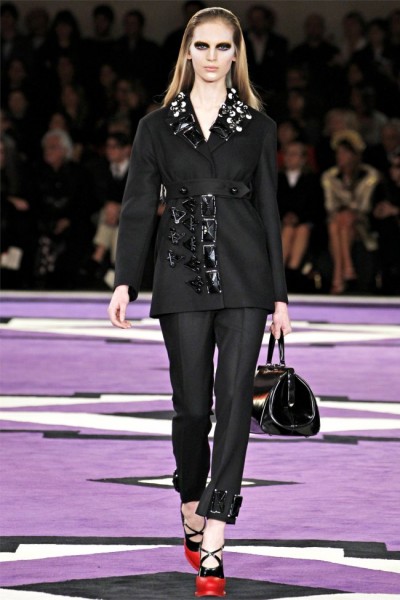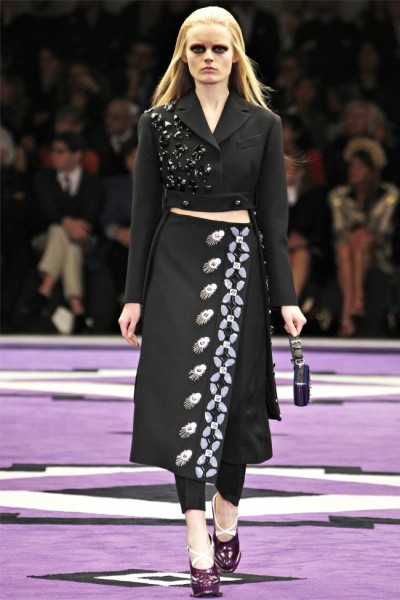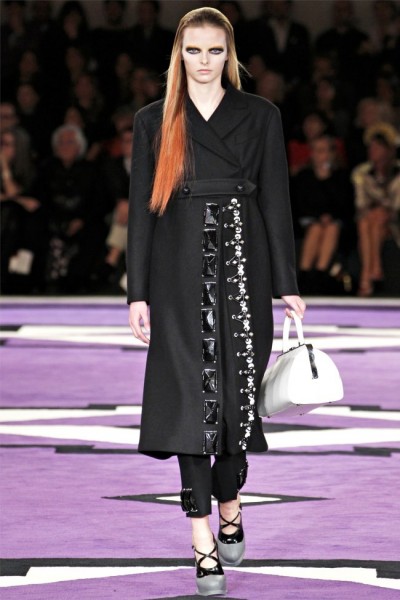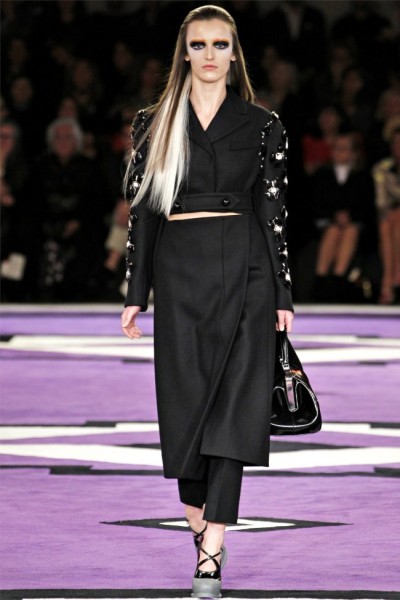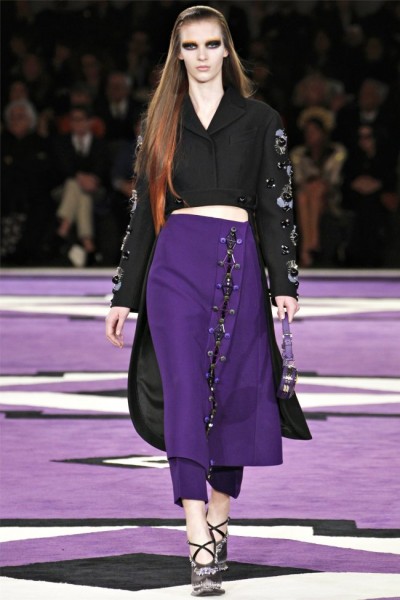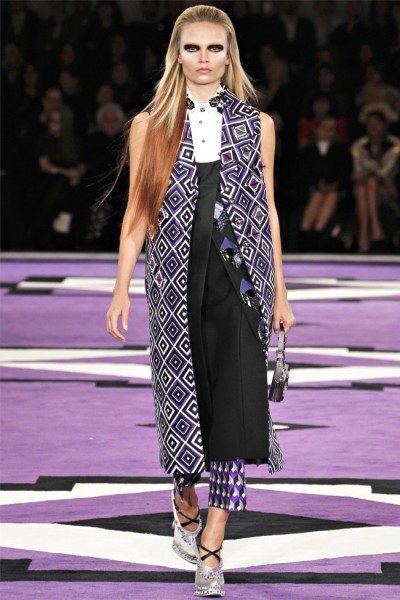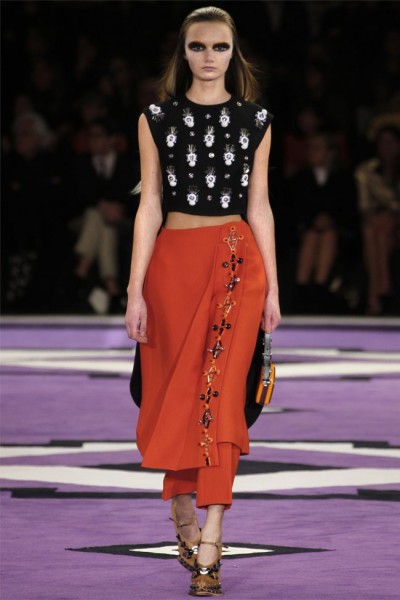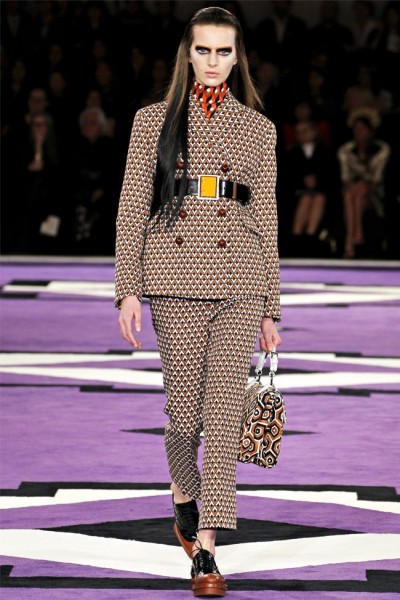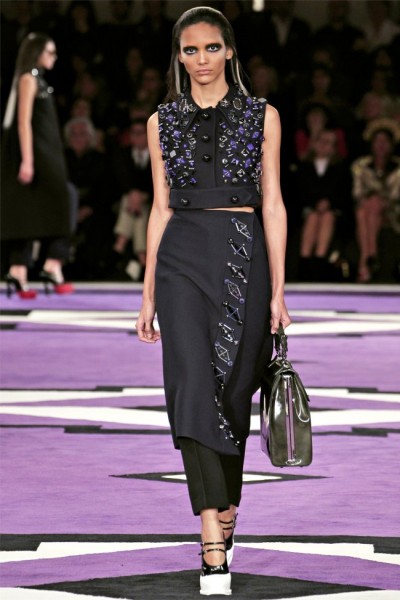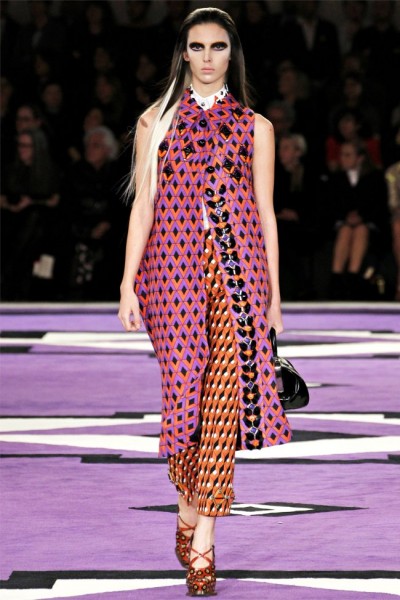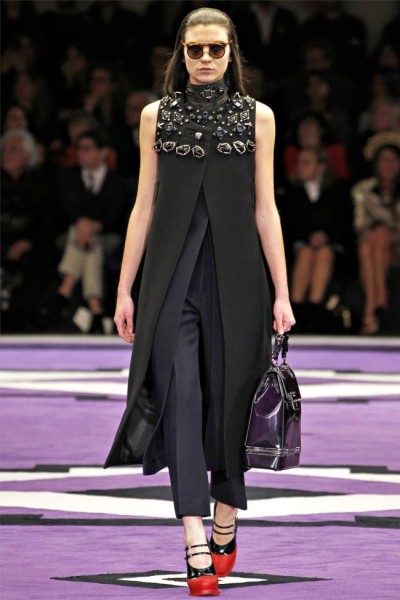 Before I state what I actually think about this collection, let me first say this- I am a huge admirer of Miuccia Prada. The research and references she adds to her collection, whether menswear or womenswear, is nothing short of amazing. And it's even more amazing seeing how these references play out in the clothes themselves. With that said, i'm not so impressed by this collection.
More a statement on the "pleasure of fashion," as she put it, the collection was filled with pajama dressing, 70's wallpaper prints, menswear elements and, in true Prada style, weirdness.
I liked the cuts. I liked the colours. I liked the layering. And I liked what she did with the embellishments. (Apparently they were constructed from Plexi and sequins.) But after a while, it just all started to feel repetitive and more than a little odd. The shoes were interesting too, and i'm sure they'll be a big hit, but maybe i'll prefer the collection more when isolated and edited in editorials and ad campaigns.